S T U T T E R H E I M, de jas die én festivalproof én stijlvol is
 
To embrace melancholy is ultimately to embrace joy. Alexander Stutterheim, bezieler achter de gelijknamige jassenlijn, beheerst de kunst om authenticiteit en innovatie te verenigen. Stoffen van de hoogste kwaliteit, feilloos vakmanschap en oog voor detail maken de jas tot een levenslange gezel op druilerige dagen. De Europese productie in artisale ateliers met ervaren naaisters garandeert duurzaamheid en kwaliteit.

Ontstaan uit een herinnering aan zijn grootvader, evolueerde de karakteristieke cut van de Stutterheim regenjas tot een begrip. Stutterheim groeide op enkele jaren tijd uit tot een internationaal gegeerd merk met fans als Jay Z, Beyoncé en Kanye West, maar blijft bovenal trouw aan haar beginwaarden. Winddicht, waterproof en Scandinavisch cool. 
When the going gets tough, the tough get Stutterheim.

. Stutterheim, Opal, 295 euro     .     Stutterheim, Stockholm, 225 euro

. Stutterheim, Oland, 255 euro     .     Stutterheim, Stockholm, 265 euro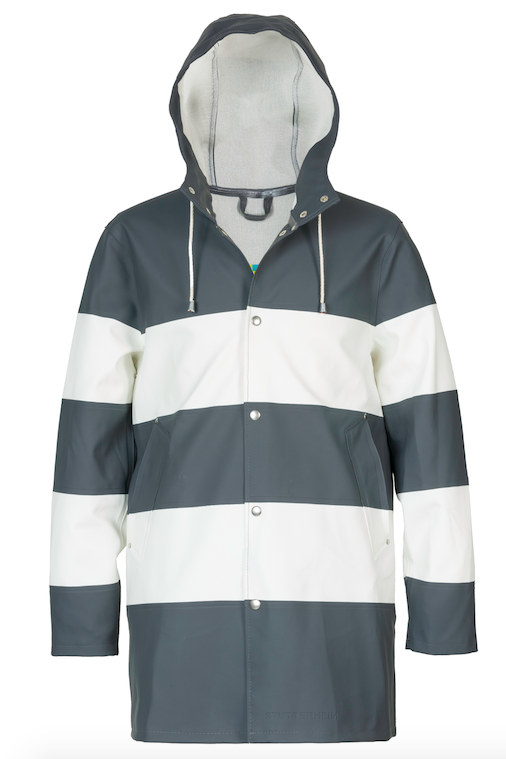 . Stutterheim, Inferno, 535 euro     .     Stutterheim, Stockholm, 265 euro
.

. Stutterheim, Stockholm, 285 euro     .     Stutterheim, Stockholm, 225 euro


. Stutterheim, Stockholm, 225 euro     .     Stutterheim, Stockholm, 225 euro


. Stutterheim, Ingrid, 285 euro     .     Stutterheim, Stockholm, 225 euro